Corporate Philosophy
We contribute to the affluence of peoples' lives and good environment through making water-related products.
Water is the origin for all existences.
Not only water sustains our life but it is essential for making our life comfortable.
In 1954, MIZSEI started its business operation in Miyama Gifu.
It is the birthplace of water supplying products in Japan.
Since its foundation, we have been supporting people's lives by providing our products for kitchen, bathroom and garden etc..
We will continue making the best effort to make people's lives more comfortable and satisfying.
Our philosophy and obligation are to contribute to happiness and wellness of customers also for the society.
Business Policy
A company for the society.
Make the best effort to provide customers with high quality products at affordable prices to meet their demands.
Always be innovative and passionate in research and development.
Our first priority is "be honest and keep integrity to everyone".
A company for employees. We help and improve each other.
Structure of Principle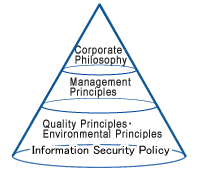 Approval of ISO9001
We have obtained ISO 9001 certification in May, 1998.
It is recognized as the global standard for quality assurance.
Then, switched to ISO9001 ver2000 in April 2001.
We have been implementing Quality Management System requirements for all areas of business, including facilities, people, training, services and equipment.
Approval of ISO14001
We have obtained ISO 14001 certification in June 2000.
ISO 14001 is the standard which specifies the requirements of an environment system for small to large organizations.
It includes planning environmental policy, implementation, maintenance and review.
We strongly promote environmental preservation activities through an environmental management system.
As a good example, we are working to develop new products which reduce wastes,collect old cartridges and recycling.
Quality Policy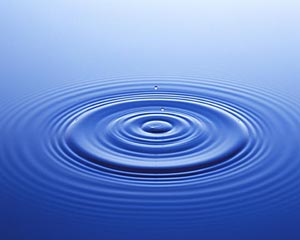 Our quality policies are as follows
Create innovation and make new markets to contribute for development of societies.  We prove our values by ourselves.
Meet customer's demand. Always follow laws and regulations.
Achieve quality and business plans for further development of the company.
Win customer's trust.
Always do our best to provide our best products and first class customer services which are affordable, highly functional and accessible.
Environmental Policy
Fundamentals
We strongly understand maintaining healthy global environment is the most crucial mission for human beings therefore our obligation is to save the planet by creating products which have smaller impacts in terms of environmental stress compared to regular products.  Our hope is everyone becomes eco-friendly thorough using our products.
Basic Policy
We promote environment preservation activities in our all business divisions of designing, research and development, manufacturing, sales and marketing.
We evaluate impacts of our all business fields on the environment.
If they are significant, we will set goals for environment preservation and take any measures necessary to achieve them.
We abide by all environmental laws and regulations and set environmental standards for continuous environmental improvements.
We conduct environmental promotions and improve efficiency in terms of energy and resource usage in our all business fields.
We are always innovative and determined to introduce new technologies which will lead to reduce wastes and give less negative impacts on the earth.
Occupational Safety and Health Policy
MIZSEI recognizes promoting the safety and health as the core elements of existence of a company.
We act in accordance with the laws, regulations, ordinances and other agreements which relate to occupational safety and health.
In all of the corporate activities, we shall strive for the identification of danger and harm, and reduce the risks to create a safe and healthy, pleasant-to-work workplace.
All employees join the programs for environment improvement, and work for ongoing improvement in occupational safety and health management system.